Yohn's new feature: ACTIVITY STREAM
From now on, thanks to Yohn.io's new feature — Activity Stream — tracking link clicks is not just efficient; it's real-time. With Activity Stream, dive into the most recent user activity, gaining immediate insights into how your audience interacts with your short links. Sounds interesting? Then read on to see everything that this new release has got to offer.

---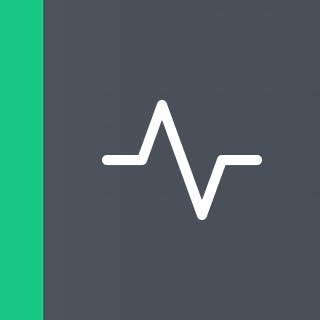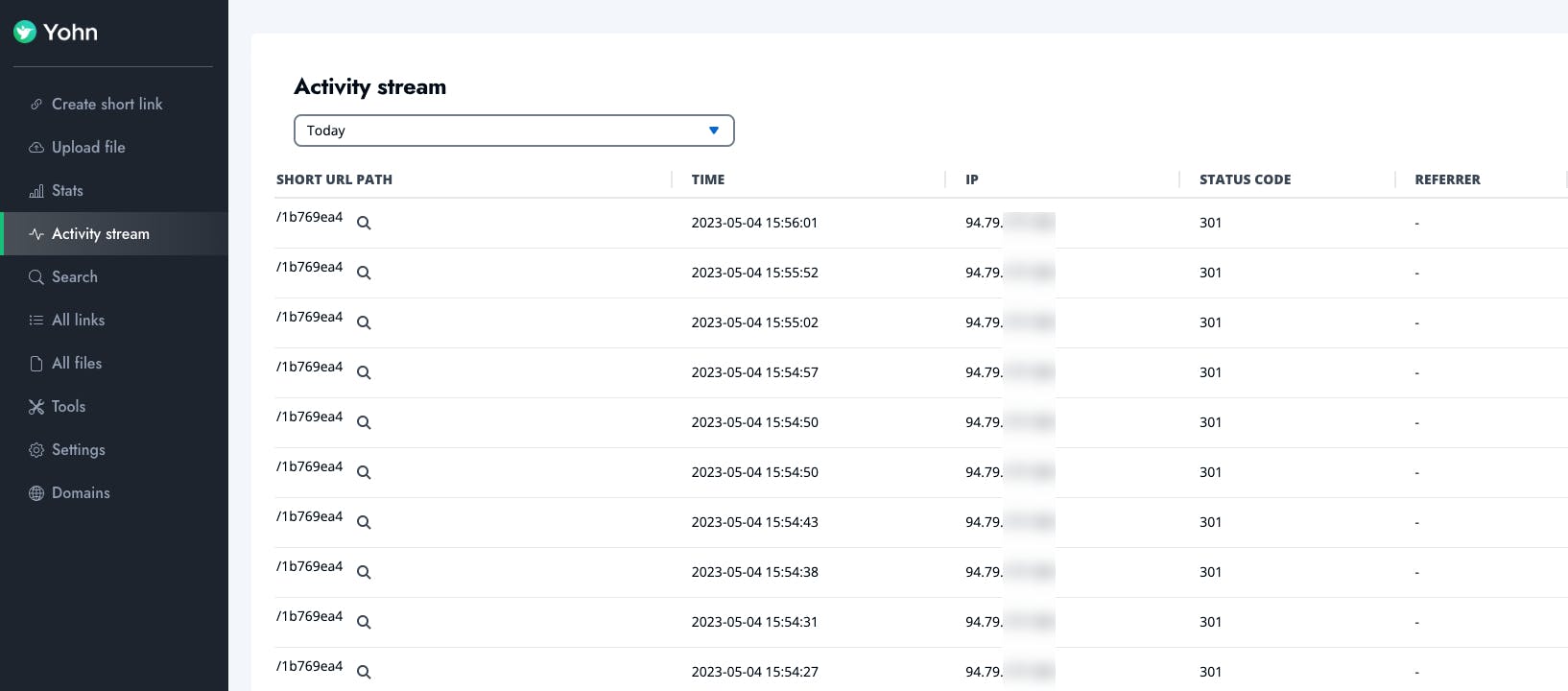 Greetings from Yohn's development team. We are thrilled to introduce version 1.74.144 of our product, which adds the Activity Stream feature to Yohn. With Activity Stream, you can now track link clicks in real-time by viewing corresponding click data logs. This can be useful in many different scenarios, such as when you've just published a short link and want to ensure that people are clicking on it.
Here's how Activity Stream works:
Click on "Activity stream" in your Yohn online dashboard.
The table on the right displays the most recent user activity, showing how your audience is interacting with your short links right now.
You can also select the time interval you're interested in. The table displays the most recent data by default, but you can choose to view click logs for the previous day, week, month, etc., up to 30 days back. If you want to see click data for a longer period, check out the "Stats" section.
Now a few words about the data being displayed:
Short URL Path: The suffix of your short link, which was either generated for you by Yohn or customised by yourself.
Time: the timestamp of every link click (in UTC).
IP: the IP address of the user who clicked your short link.
Status code: the HTTP status code returned by the server. Can take on the following values:
200 OK
301 Moved permanently
302 Found / Moved temporarily
404 Not Found
410 Gone
503 Service Unavailable
Referrer: the referring URL or source URL, which is the URL of the page where your short link is posted and where a particular user is coming from.
The magnifying glass icon next to the short URL path takes you to the detailed link view, from which you can edit the short link and the destination URL, view the full click stats for this particular short link and more.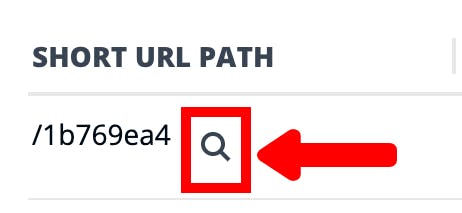 Hope you find this new feature of Yohn useful. Stay tuned for further updates!
P.S. Got suggestions for features and product improvements we should implement next?
Recent articles: