Yohn.io: Free Online SMS-to-QR Code Generator
Yohn.io presents a powerful and user-friendly online QR code generator that allows you to convert pre-filled SMS details into QR codes. The functionalities of Yohn.io's SMS to QR code converter, its various use cases and useful tips for maximizing the potential of QR codes are described below.
What is an SMS-to-QR code generator?
An SMS-to-QR code generator is an online tool that converts predefined SMS details, such as the recipient's phone number and the text message itself, into a scannable QR code. This QR code can be shared and scanned to automatically initiate an SMS communication with the predefined recipient and text. This conversion simplifies the process of transmitting SMS information, as users can effortlessly scan the QR code to send the desired message without manual input.
How do I generate QR code from SMS details using Yohn.io?
Using Yohn.io's SMS-to-QR code generator is a straightforward process that guarantees convenience and ease of use. To generate a QR code:
Step 1. Scroll up to the top of this page, enter the recipient's phone number and the desired SMS text.
Step 2. Click the "Get QR code" button to initiate the conversion process.
Step 3. Provide your email address to receive the generated QR code conveniently.
Within a few minutes, you will receive an email containing the QR code, which will be stored for easy access whenever required.
Unlike other QR code generators that only display the QR code without providing a storage mechanism, Yohn.io's approach ensures that your generated QR code is securely stored in your email, offering a seamless way to retrieve it whenever necessary.
Use Cases for QR Codes Generated from SMS Details
The versatility of QR codes makes them invaluable in various scenarios. Here are a few compelling use cases for QR codes generated from SMS details:
a) Lead Generation and Marketing: Businesses can leverage QR codes in their marketing campaigns to capture leads and drive customer engagement. By incorporating QR codes into promotional materials such as brochures, flyers, or advertisements, potential customers can conveniently scan the QR code to initiate an SMS inquiry or request for additional information. This seamless interaction allows companies to capture valuable leads and enhance their marketing efforts.
b) Event Registrations and RSVPs: Event organizers can streamline the registration process by utilizing QR codes. When attendees scan the QR code, it automatically generates an SMS with pre-populated recipient phone number and registration request text. By simplifying the registration process through QR codes, event organizers can boost attendance rates and provide a seamless experience for participants.
c) Feedback and Surveys: Companies and organizations can gather valuable feedback by using QR codes to initiate SMS-based surveys. By scanning the QR code, customers or event attendees can quickly access a pre-filled SMS message that prompts them to provide feedback, share opinions, or complete a survey. This approach simplifies the feedback collection process and encourages higher response rates.
d) Customer Support and Help Requests: Businesses can enhance their customer support experience by utilizing QR codes for help requests. By placing QR codes on product packaging, user manuals, or support documentation, customers can quickly scan the code to initiate an SMS message with their support query or request. This enables prompt and efficient communication between customers and support teams.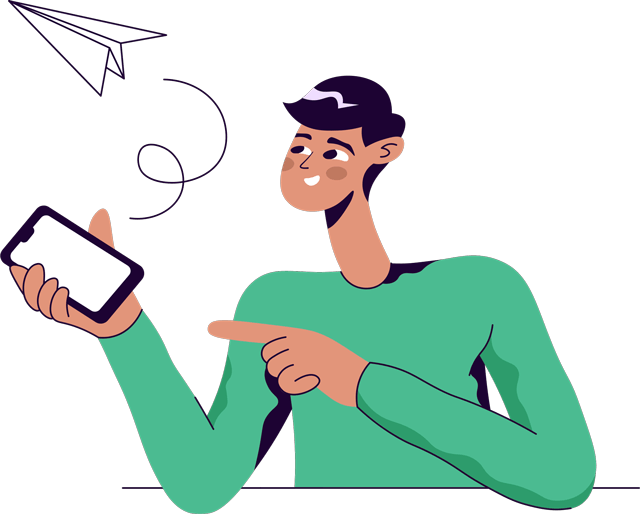 The Advantages of Yohn's SMS to QR Code Converter
Yohn.io's SMS to QR code converter stands out from the competition due to several noteworthy advantages:
1) Free Usage: Yohn.io's service is completely free to use, enabling users to generate QR codes without any financial constraints.
2) Ad-Free Experience: Unlike many online services, Yohn.io does not incorporate distracting advertisements into the user interface, ensuring a seamless and uninterrupted user experience.
3) Simplicity and User-Friendliness: The intuitive design of Yohn.io's QR code generator makes it exceptionally easy to use. The straightforward process eliminates unnecessary complexities, allowing users to generate QR codes efficiently.
4) Convenient Storage: By providing an option to receive the generated QR code via email, Yohn.io ensures that your QR codes are securely stored and readily accessible whenever needed.
Tips and Tricks for QR Codes
To maximize the effectiveness of QR codes, consider the following tips and tricks:
1) Size Considerations: When printing QR codes, ensure they are large enough to be scanned easily. A recommended size is a minimum of 2 x 2 cm (0.8 x 0.8 inches), as this ensures optimal readability.
2) Error Correction: Opt for a higher error correction level when generating QR codes that may be exposed to potential damage, such as those placed outdoors or on packaging. This helps to maintain the scannability of the QR code even if it is partially obscured or damaged.
3) Testing and Verification: Before deploying QR codes in any professional or public setting, thoroughly test their scannability using multiple devices and QR code scanning applications to ensure compatibility and optimal user experience.
Yohn.io's SMS-to-QR code generator offers an efficient and cost-free solution for converting SMS details into scannable QR codes. By simplifying the process of transmitting SMS information, this online tool enhances convenience and streamlines communication. Whether you are a business professional, event organizer, or an individual looking to optimize personal messaging, Yohn.io's SMS-to-QR code generator provides a reliable and user-friendly solution. Leverage the power of QR codes and explore the endless possibilities of streamlined SMS communication with Yohn.io's best-in-class QR code generator.