Earn with Yohn.io: Join Our B2B Affiliate Program
If you've ever thought about turning your network of marketing and/or sales professionals into revenue, look no further. Our program offers a seamless way to earn commissions by promoting our suite of powerful online tools, including a branded URL shortener, QR code generator, and virtual business card manager. In this article, we'll introduce you to the Yohn.io Affiliate Program. Ready to transform your connections into cash? Then read on!

---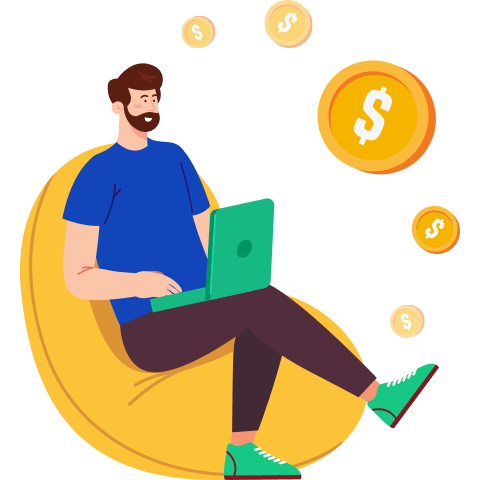 Earn up to €30 per lead with Yohn.io's affiliate program. Know someone who might be interested in our product? Then follow 3 simple steps to earn with Yohn:
Sign up for our affiliate program
Get your own tracking link and share it online
If the person who clicked your link ends up purchasing Yohn, you will get a commission from us.


The Yohn.io B2B Affiliate Program Overview
Welcome to Yohn.io, your gateway to a suite of powerful online tools, including a branded URL shortener, a QR code generator with analytics, and a virtual business card manager. We're excited to introduce you to our affiliate program, which offers you the opportunity to earn while promoting our innovative products. In this article, we'll walk you through the Yohn.io Affiliate Program and show you how it can benefit you.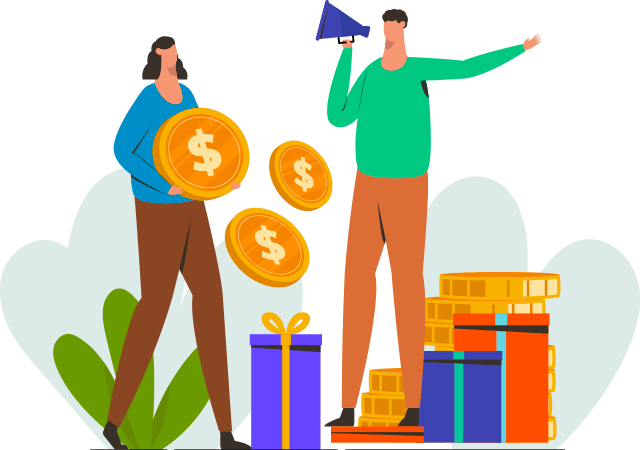 Section 1: The Yohn.io B2B Affiliate Program in Detail
Commission Structure
Our affiliate program offers a competitive commission structure. You can earn a generous 10% commission for up to 12 months for every user who signs up for our Yohn+ package through your referral link. Additionally, we provide a fixed €30 payout for qualified leads from users interested in our Enterprise and Corporate versions.
Tracking and Reporting
Tracking your earnings and performance is made easy with Yohn.io's affiliate program. We've partnered with two reputable affiliate networks, Awin.com and Impact.com, to ensure accurate tracking and timely payouts. These user-friendly platforms provide you with real-time reporting, so you can keep a close eye on your commissions.
Section 2: How Does it Work?
Join Our Affiliate Program
Joining our affiliate program is a breeze. Simply follow the links below to sign up on either Awin.com or Impact.com:
Get a Tracking Link and Share It Online
Once you're a Yohn.io affiliate, you'll gain access to your own affiliate tracking link. Post it online or send it to a person interested in a product like Yohn.io and get paid every time someone clicks this link and buys Yohn.io.
Section 3: Promote Yohn.io Effectively
Content Creation
To promote Yohn.io effectively, consider creating blog posts, videos, or social media content that highlights the benefits of our tools. Showcase how Yohn.io can simplify tasks and boost productivity for businesses and individuals.
Target Audience
Identify potential users who could benefit from Yohn.io. Whether it's website owners looking to optimize their links, brands seeking to enhance their online and offline presence with QR codes, or enterprises needing efficient business card management, Yohn.io has something for everyone.
Marketing Channels
Diversify your promotion efforts by utilizing various channels like social media, email newsletters, and more. Tailor your approach to reach your specific audience effectively.
Section 4: Benefits of Being a Yohn.io Affiliate
Passive Income Potential
One of the most significant advantages of being a Yohn.io affiliate is the potential for passive income. As your referrals grow, so do your earnings, allowing you to earn money while you sleep.
Helping Others
By promoting Yohn.io, you're helping others discover powerful tools to streamline their online tasks, improve their business operations, and boost their online presence. It's a win-win situation for you and your referrals.
Affiliate Support
Rest assured, you won't be on this journey alone. Yohn.io provides comprehensive support and resources to help you succeed as an affiliate. We're here to assist you every step of the way.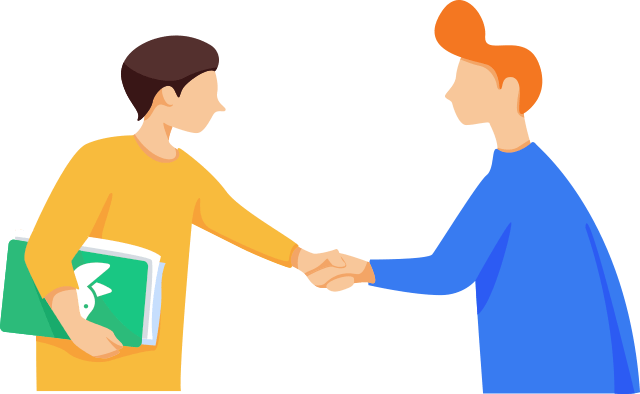 Section 5: Potential Affiliate Groups
Let's delve into the diverse groups of potential affiliates who can thrive as partners in the Yohn.io Affiliate Program:
1. Website Owners
Website owners are prime candidates for our affiliate program. Those who maintain websites can seamlessly incorporate information about Yohn.io's suite of tools into their content. Whether it's a blog post about optimizing online presence or an article discussing the importance of URL management, website owners can seamlessly integrate Yohn.io's offerings into their narratives.
2. Social Media Influencers
Social media influencers focused on online marketing and business tools represent another dynamic affiliate group. These influencers possess the reach and expertise to introduce Yohn.io to their engaged audiences. By incorporating information about our tools into their content strategy, they can provide genuine endorsements that resonate with their followers.
3. Content Creators
Content creators, including bloggers, YouTubers, and podcasters, have the creative prowess to craft compelling narratives around Yohn.io's offerings. From in-depth reviews to tutorials showcasing the practicality of our tools, content creators can effectively convey the value of Yohn.io to their dedicated audiences.
4. Digital Marketers
Experienced digital marketers understand the significance of efficient online tools. They themselves can incorporate Yohn.io's products into their marketing strategies, and create genuine content highlighting how our suite can optimize campaigns, track performance, and enhance user engagement. By the way, we also have a special referral program for marketing professionals that includes free access to Yohn.io's suite of tools. Want to give Yohn a test drive? Learn more here.
5. Business Professionals
Business professionals, including entrepreneurs and consultants, can promote Yohn.io within their professional networks. Our virtual business card manager is particularly appealing to this group, as it streamlines contact management and networking, improving efficiency and productivity.
Each of these potential affiliate groups brings unique strengths and perspectives to the Yohn.io Affiliate Program. By partnering with us, they can unlock new opportunities for earning while promoting tools that can genuinely benefit their audiences.
In conclusion, the Yohn.io Affiliate Program offers you an exciting opportunity to earn while promoting valuable online tools. Whether you're looking for passive income or simply want to help others, our program has something for everyone. Join us today and start earning!
Thank you for considering the Yohn.io Affiliate Program. If you have any questions or need further assistance, please don't hesitate to reach out. We're here to support you on your journey to affiliate success.
Recent articles: