Free Link-to-QR Code Converter
Free Link-to-QR Code Converter
Convert Your Website Links into QR Codes with Yohn.io
Yohn.io's free online QR code generator allows you to effortlessly convert website links into QR codes. With its user-friendly interface and convenient email storage feature, Yohn.io's URL-to-QR code converter is a valuable tool for various use cases.
What is a Link-to-QR Code Generator?
A Link-to-QR code generator is an online tool used to turn website links into scannable QR codes. QR codes, short for Quick Response codes, consist of a square grid of black and white modules that store encoded information. When scanned using a QR code reader or smartphone camera, the code instantly redirects the user to the linked webpage. A generator like Yohn.io simplifies the process of creating QR codes for links, making them easily accessible to anyone.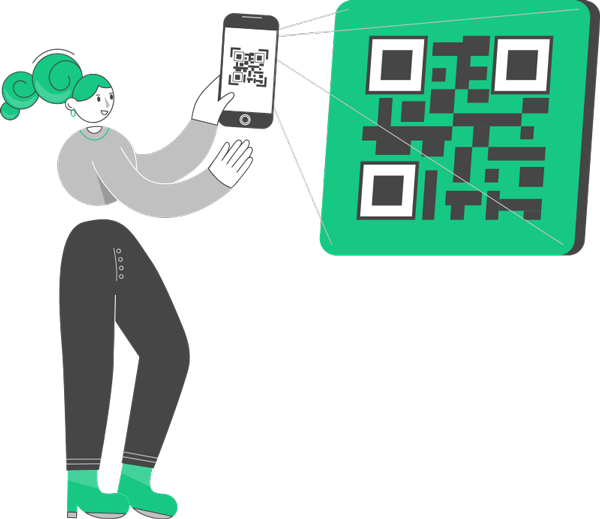 How to Generate QR Codes from URLs using Yohn.io
Yohn.io provides a straightforward and efficient way to generate QR codes from website links. The process is simple and hassle-free, ensuring that users can create their QR codes within minutes.
To begin, scroll this page up to the URL-to-QR code converter form at the top. Type or paste the desired URL into the designated field. Once done, click on the "Get QR code" button. 
The next step involves entering your email address. This email address serves as a convenient means of storing your QR codes securely. Whenever you need to access your code, just search for an email from Yohn and your code will be there for you.
After you submit your email, Yohn.io will process your request, and within a few minutes, you will receive an email containing the generated QR code. We recommend that you don't delete this email. This way your QR code will always be there when you need it.
Use Cases for QR Codes Generated from Links
The versatility of QR codes allows for various applications across different industries. Here are some popular use cases for QR codes generated from website links:
Marketing and Advertising: Businesses can create QR codes for promotional campaigns, providing a quick way for customers to access offers, discounts, or product information directly from their smartphones.
Education materials: Schools and universities can use QR codes on printed materials such as textbooks or worksheets, providing students with additional resources, multimedia content, or online references.
Restaurants and Menus: QR codes can link customers to online menus, allowing them to view detailed descriptions, allergen information, or place orders directly from their smartphones.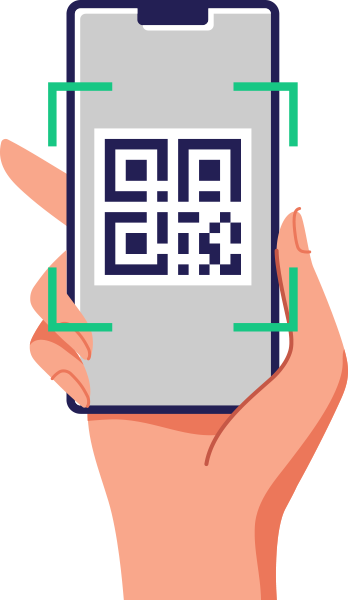 Advantages of Yohn.io's URL-to-QR Code Converter
Yohn.io's URL-to-QR code converter offers several notable advantages that make it the best choice for generating QR codes:
Free Service: Yohn.io provides its QR code generator as a completely free tool, allowing users to create QR codes without any financial burden.
Ad-Free Experience: Unlike many other online services, Yohn.io's QR code generator is completely ad-free. This ensures a seamless and distraction-free user journey.
User-Friendly Interface: Yohn.io's simple and intuitive design makes it easy for users, regardless of technical expertise, to generate QR codes quickly and efficiently.
Convenient Email Storage: By requiring an email address during the generation process, Yohn.io ensures that your QR codes are safely stored in your inbox. This email-based storage system provides easy access to your QR codes whenever you need them.
Tips and Tricks for QR Codes
To maximize the effectiveness of your QR codes, consider the following tips:
Optimal Size: When printing QR codes, ensure they are large enough to be scanned easily. A minimum size of 2 cm by 2 cm is recommended to maintain scannability.
Testing and Scanning: Before deploying QR codes, test them across different devices and QR code readers to ensure compatibility and functionality.
Track and Analyze: Utilize analytics tools to track and analyze the usage of your QR codes. This data can help refine your marketing strategies and optimize the user experience.
Yohn.io's URL-to-QR code converter is a reliable and user-friendly online tool for generating QR codes from website links. With its simplicity, ad-free environment, and secure email storage feature, Yohn.io offers a hassle-free experience for users looking to create QR codes for various purposes. Whether for marketing, events, education, or other applications, Yohn.io provides a valuable resource to bridge the gap between the physical and digital worlds. Start using Yohn.io's free online QR code generator today and unlock the potential of QR codes in your endeavors.