Facebook URL Shortener: The Hows and Whys of Using Short Links on Facebook
Is your brand active on social media? If the answer is positive, then we're 99.9% sure that Facebook is among your top SMM channels. In this post, we will explore the hows and whys of using short links on Facebook and how Yohn.io can help you increase your Facebook engagement by creating and managing branded short URLs for your business.

---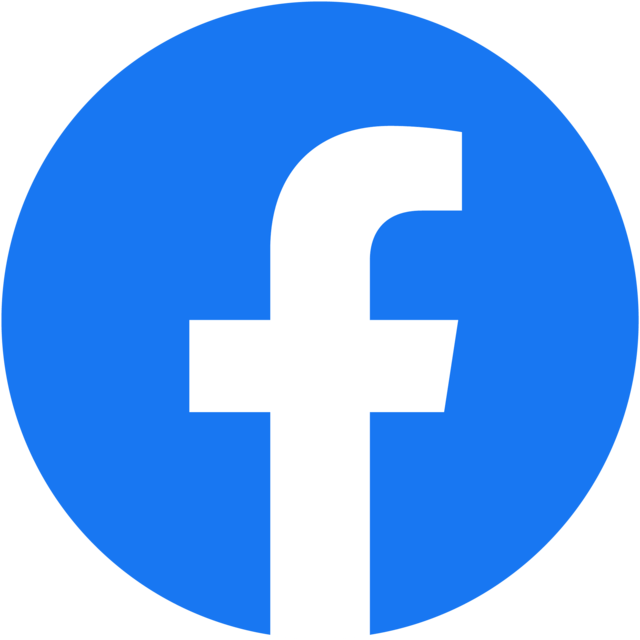 Why Use Short Links on Facebook at all?
Branded URLs: With custom Facebook link shorteners like Yohn.io, you can create branded short URLs that include your own domain, giving your links a professional and trustworthy appearance.
Tracking: URL shorteners like Yohn.io provide in-depth click data analysis, allowing you to see the performance of your links, adjust your content based on the insights you receive, and measure the success of your campaigns.
Flexibility: With Yohn.io, you can update your short URLs any time you want. If your original content changes or you need to redirect to a new destination, you can do so without creating a new short link.
Aesthetics: Short links are more visually appealing and take up less space in your posts, which can encourage more clicks and shares. They make your content look clean and organized.
Share files: Yohn.io allows you to share files using branded links, making it easy to distribute content such as documents, images, and videos.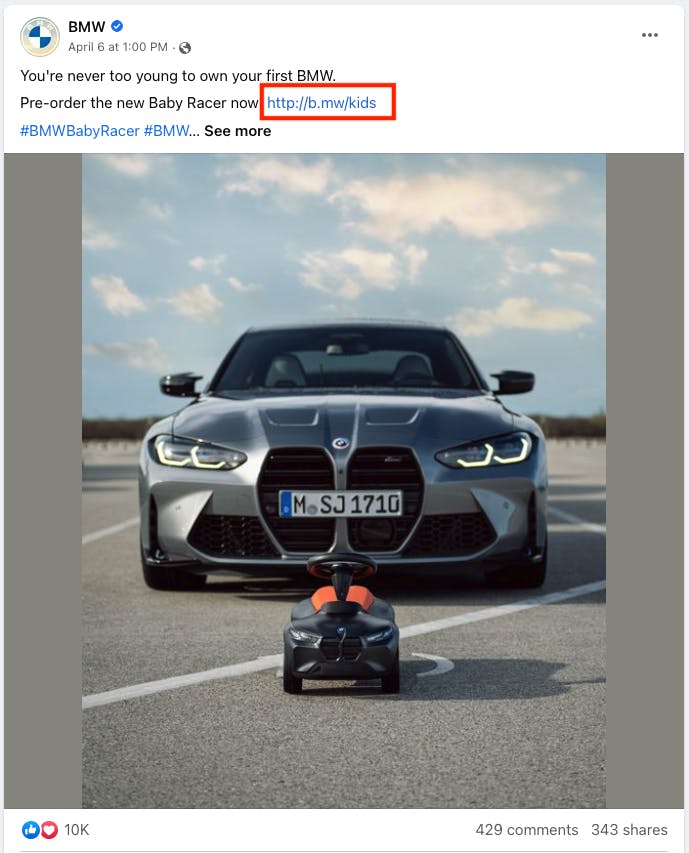 Big brands like BMW are already using branded Facebook shortlinks. Getting into the big league doesn't have to be expensive though - Yohn.io gets you your own branded URL shortener for as low as €29/month
How to Use Yohn.io as Your Facebook URL Shortener
Sign up for an account on Yohn.io.
Connect your custom domain to create branded short URLs.
Create a new short URL by pasting the long URL and customizing the short URL path to your liking.
Share your branded short URLs directly on Facebook or any other social media platform.
Monitor your link performance through Yohn.io's analytics dashboard, which provides click data and other useful metrics.
Additional Features of Yohn.io
Yohn.io offers more than just URL shortening. Here are some additional features you can take advantage of:
QR Codes: Generate QR codes for your short URLs, making it easy for users to access your content through their smartphones.
vCards: Create vCards using branded short links, allowing contacts to save your information directly to their devices.
AWS-based Infrastructure: Yohn.io is built on Amazon Web Services, ensuring high redirect speeds, unbeatable uptime, and low running costs.
Using a URL shortener like Yohn.io for your Facebook links can provide numerous benefits, including improved aesthetics, better tracking, and professional branding. By leveraging Yohn.io's powerful features, you can gain greater control over your links, share files with ease, and create QR codes and vCards to further enhance your online presence. So, sign up for Yohn.io today and start making the most of your Facebook content with branded short URLs.
Recent articles: